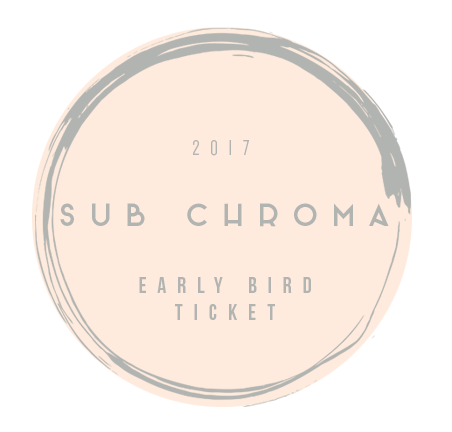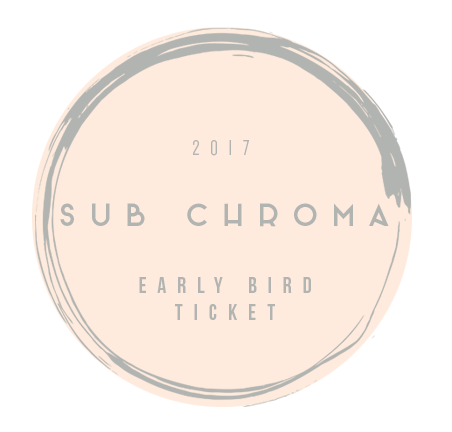 Sub Chroma 2017 Early Bird Ticket
$50.00 / On Sale
Admission to all programming for Sub Chroma 2017 including opening, all panels, performances, artist meet and greets, and installations. Tickets will eventually jump to $100 when full programming, location, and artist roster is announced.
Early Bird Details:
- Dates: September 15 and 16, 2017.
- Friday September 15 Day: Panel Information Coming Soon
- Friday September 15th: Official Opening Reception/Press Night
- Saturday September 16 Day: Panels, Gallery Hours, Installations Open
- Saturday September 16 Evening: Immersive Live Performances
Early Bird Benefits:
- 50% discounted ticket
- First to know all details as they are released
- You will be invited to all non-public programming and previews we have planned throughout the year.